Industries We Serve
AFGO's unparalleled commercial HVAC expertise, extensive engineering capabilities, and uncompromising work ethic are just part of the formula that enables us to grow with no end in sight.
Our pride in excellence and a sense of urgency second to none sets us apart from our competitors, allowing us to do business with many of the nation's most prestigious retailers with flagship stores in Manhattan, along with New York City's top property managers, institutions, hospitals, healthcare, and much more.
We are proud to offer our commercial clients a full range of HVAC services, including repairs, retrofits, replacements, custom maintenance programs, emergency services, and more. Our company works with leading manufacturing partners and suppliers to source the best equipment possible. We offer complete, turnkey commercial HVAC installation solutions that minimize downtime at your faculty during a replacement or retrofit.
Our company has been serving businesses throughout the New York City metropolitan area since 1928, including the five boroughs, Long Island, Westchester County, and beyond. We are here to help with all your commercial HVAC needs, and because we're a family-owned and operated company, you can count on us for reliable, professional results.
To learn how our commercial HVAC company can help your New York City business, call us today at (718) 489-9870 or contact us online.
Why Choose AFGO Mechanical Services?
At AFGO, we take pride in our strong work ethic, unwavering integrity, and commitment to honesty. With nearly a century of service in the New York City metro area, our company offers flexible services and scheduling tailored to your business requirements. You'll also benefit from the craftsmanship and service ethos of a family-owned business. Our team of factory-trained and certified commercial HVAC professionals is known for their friendly demeanor, professionalism, and meticulous attention to detail. Additionally, our partnerships with leading manufacturers ensure you have access to top-tier HVAC equipment. When you combine these advantages with our round-the-clock availability, you'll find that AFGO is the commercial HVAC company in New York City capable of meeting all your needs. If you're seeking commercial HVAC services in Manhattan, Brooklyn, Queens, the Bronx, Staten Island, Long Island, or Westchester County, don't hesitate to contact us online today to schedule your commercial heating and cooling services in the NY metro area.
Slide
"Very fast turnaround on getting a tech to repair our office air conditioner even during one of the hottest weeks of the summer. Worked with their rep Victoria who was a pleasure to work with and very responsive to emails."
Who Trusts in AFGO?
Slide
Slide
Slide
Slide
Slide
Slide
Slide
Slide
Slide
Slide
Slide
Slide
Slide
Slide
Slide
Slide
Slide
Slide
Slide
Slide
Slide
Slide
Slide
Slide
Slide
Slide
Slide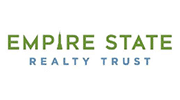 Slide
Slide
Slide
Slide
Slide
Slide
Slide
Slide
Slide
Slide
Slide
Slide
Slide
Slide
Slide
Slide
Slide
Slide
Slide
Slide
Slide
Slide
Slide
Slide
Slide
Slide
Slide
Slide
Slide
Slide
Slide
Slide
Slide
Slide
Slide
Slide
Slide
Slide
Slide
Slide
Slide
Slide
Slide
Slide
Slide
Slide
Carrier Roof Top Package Replacement
Cooling Tower Loop Installation
UV light Install at Madame Tussauds
Cooling Tower Replacement
Split System Installation
RTU Replacement And Installation